HOT-FIRE TEST FACILITY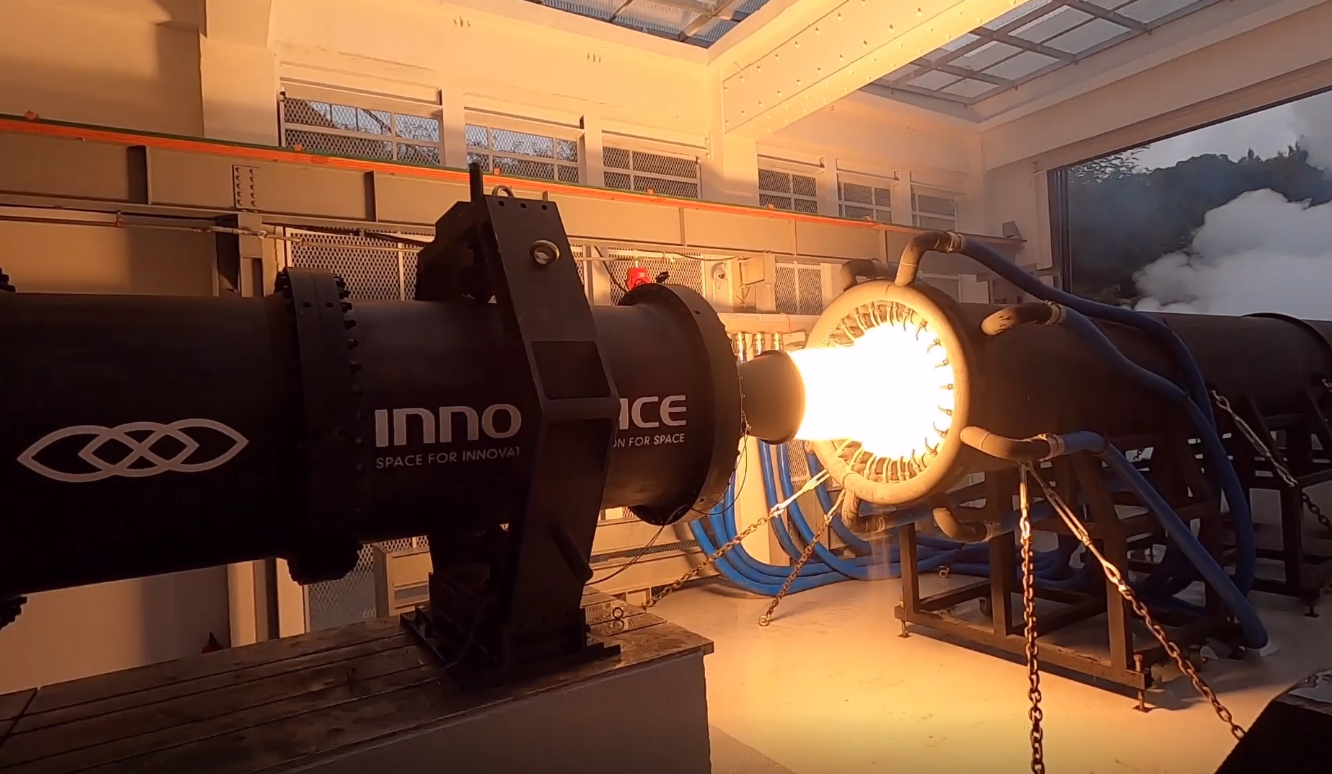 Our Geumsan hot-fire test facility is the only commercially available rocket engine performance and evaluation tests for both solid and hybrid rocket engines in South Korea. The performance test as well as the performance data from the Data Acquisition & Control System (DAQC) can be viewed on the display-wall in the Operation Control building. The control system provides automatic /remote controls on a total of 32 channels to operate devices requiring controlling.

The Hot-Fire Test Unit has two testbeds (100 kN & 200 kN thrust capacity). The cryogenic oxidizer feeding system has a 5-ton LOx capacity tank that can supply LOx at a mass flow rate up to 40 kg/sec (Max.) for 100 seconds at 100 bar using the gas pressurizing system that uses GN2.
Facilities
ㆍ

Isolated & secure operation control

ㆍ

2 conference rooms.

ㆍ

5ton LOx tank & supply system (mass flow rate - 33kg/sec)

ㆍ

2 Test beds (100kN & 200kN) within blast resistant concrete shed

ㆍ

5ton hoist crane

ㆍ

CCTV & Data Acquisition & Control System (DAQC)

ㆍ

Fire protection sprinkler systems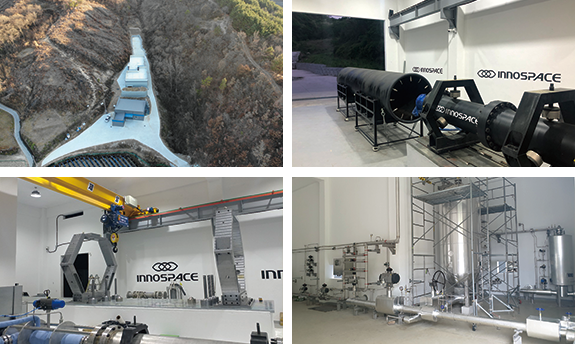 Data Acquisition & Control System (DAQC)
ㆍ

Large HD display panel

ㆍ

9 monitoring stations

ㆍ

Automatically/remotely controlled systems

ㆍ

16 channels of thermocouple data; 32 channels for analog data.